Stand Out In Your Industry
Genexis Studio® Brand Identity & Logo designs gets your business recognized. We create logo based on market insights, latest ideas, competitor analysis & market research that benefit your business & brand.
Evidence suggests that emotions influence our behavior as consumers more than we'd like to admit. Consumers evaluate brands mostly based on emotions rather than information or facts about the brand. Given how much of decision-making is emotional, focusing on feelings may be a better strategy for brands. Human psychology and how it affects consumer behavior is the foundation of brand building.
Logo, Branding & Design
We create brand logo with our digital experiences based on insights and ideas that benefit your business.
Print Material
Your print material is a substantial expression of your brand and a crucial part of your marketing plan.
Re-Branding
Our re-branding can allow you to access new markets, win new mindshare, increase your top and bottom lines and build powerful brand equity.
Social Media Posts
We create winning strategies and engaging stories for brands to communicate with customers in one voice.
Brand Strategy
A well-defined and executed brand strategy affects all aspects of a business and is directly connected to consumer needs, emotions, and competitive environments.
Display Ads
The visual appeal and strong targeting ability of online display advertising make it a popular form of digital marketing.
Sales Enablement Material
We customize all our corporate branding ideas, as per your demand and our corporate branding services are highly enticing and fruitful.
Website & Email Creatives
We take charge of all your website & email related woes and facilitate you to focus on executing your business strategy, thus bringing you closer to your company goals.
BRANDING SETS YOU APART IN CROWD
Branding, by definition, is a marketing practice in which a company creates a name, symbol or design that is easily identifiable as belonging to the company. This helps to identify a product and distinguish it from other products and services.
Branding is important because not only is it what makes a memorable impression on consumers but it allows your customers and clients to know what to expect from your company. It is a way of distinguishing yourself from the competitors and clarifying what it is you offer that makes you the better choice. Your brand is built to be a true representation of who you are as a business, and how you wish to be perceived.
Design principles are widely applicable laws, guidelines, biases and design considerations which designers apply with discretion. Professionals from many disciplines—e.g., behavioral science, sociology, physics and ergonomics—provided the foundation for design principles via their accumulated knowledge and experience.
Genexis Studio® provides designs & creatives for all type of business based on different graphics levels & complexities. Graphics level is calculated based on the number of layers, thus efforts & time consumption to produce the design.







*Logos shared in the section are just for a quick study of different types of brand identities which are famous public for simple understanding. We do not claim that logos in this section are designed, developed or associated in any manner with Genexis Studio.
MAKE YOUR BRAND RE-CALLABLE & MEMORABLE
Genexis Studio® team have experience of delivering world-class branding solutions with highest customer satisfaction and brand success rate. We at Genexis, have learning sessions & trainings for designers so that we can deliver  adopting all new design trends while incorporating best proven graphics design practices.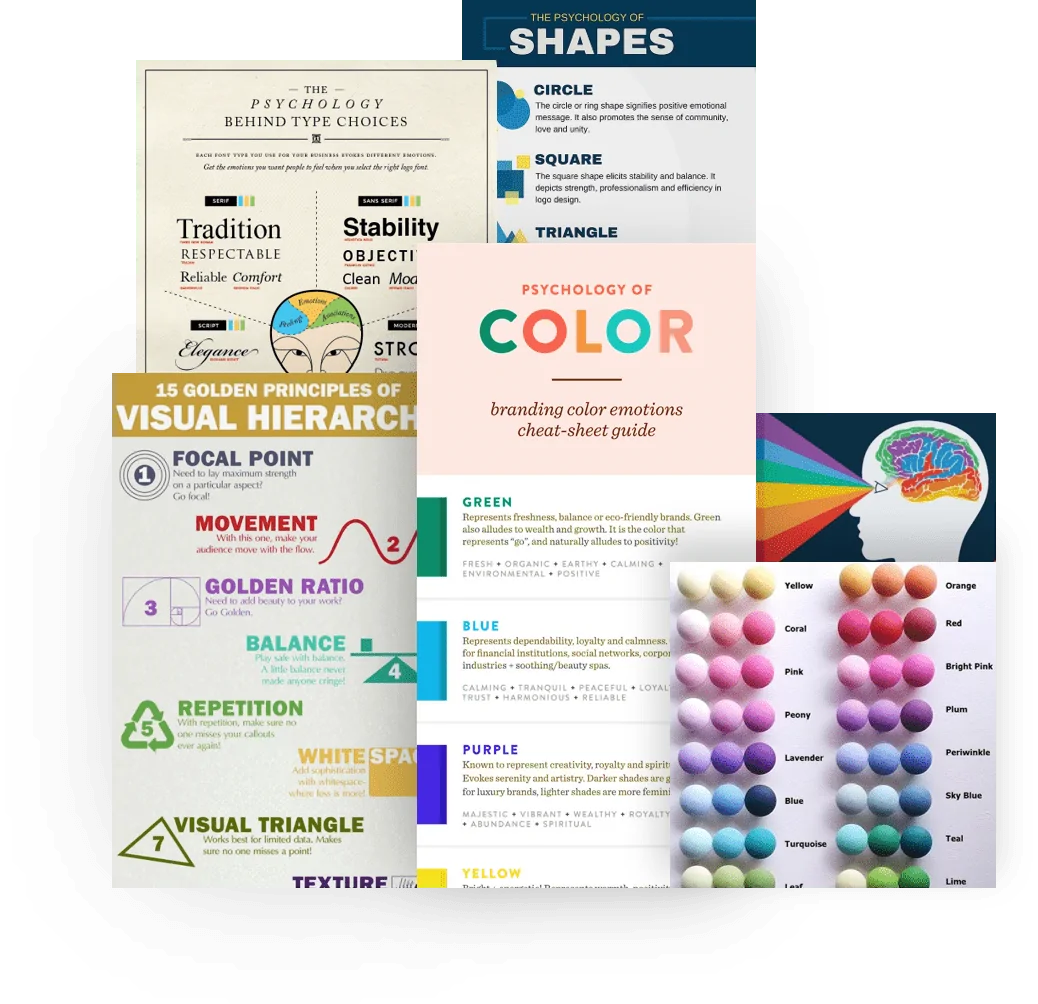 Successful Execution is All About
Brand Creation is a creative process which can take from a week to a quarter. A boat without destination is a lost boat. Hence at Genexis Studio® we follow simple step-by-step process, starting from basic concepts to a unique Brand Identity, delivered with a Branding Kit which includes Brand Guidelines for further easy scaling up of the Branding Assets.
Draft Round – 1
5-12 Concepts, Basic designs from our libraries & sources based on initial gather information & requirement & the requirement is then set.
Draft Round – 2
4-10 Concepts, Based on previous round feedback. Brand strategy is then set & only if required, Draft Round – 3 will be conceptualized.
Prototype Round – 1
3-5 Iterations based on Draft Rounds, Multiple different concepts will be converted to Brand Visual.
Prototype Round – 2
2-5 Iterations based on previous rounds feedback & only if required, Prototype Round – 3 will be iterated.
Logo with Branding Kit
Mono to Multi Color, Complete to Short Versions, Brand Guidelines, Printable versions to Digital Versions, all will be provided.
Every process helps us bring closer to desired brand visual. Researching & Brainstorming is part of every process to create a brand story which is good for the brand strategy that could be followed in long future. In every round, our team only provide visuals that can be converted to a easily repeatable, consistent, executable brand assets in every environment.
Generally every round takes 2-5 days based on round discussion & evolving requirements. For clear ideas, info & requirement, overall time period can be lesser.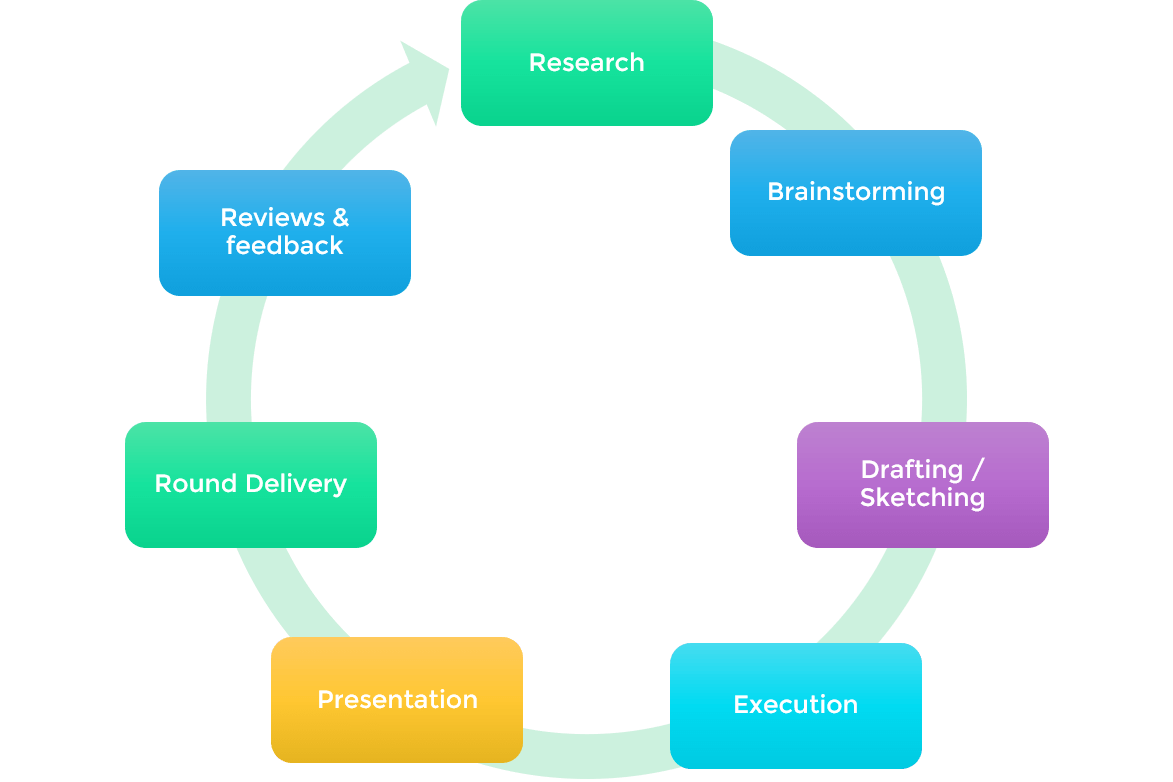 We present here just a few examples of our most recent projects, to show the diversity of our clients and partners, and of the projects we do with them. Due to the nature of our work we can not always share the details of the projects, and so these stories are mainly focused on the methods and tools we used, and the results that we have achieved together.
Essential
Features
Beautiful Design

HD+ Resolution

Advance Graphics

Web, Print & Vector

PNG, AI, SVG, JPEG

Transparent Format

2 Logo Variations

Brand Guidelines

Business Card

Letterhead

Social Media Kit

10+ Mockups & Renders

Sharable Cloud Link

1 Free PD* Revision**

Source Files

Final in 5-18 Days

Copyright Ownership
Express Checkout
Popular
Standard
Features
Stunning Design

4K UHD Resolution

Extreme Graphics

Web, Print & Vector

Essential + PDF, CDR

5 Logo Variations

Brand Guidelines

Responsive Design

Business Card

Letter Head

Presentation Template

Flyer / Poster / Brochure

Social Media Kit

20+ Mockups & Renders

Sharable Cloud Link

2 Free PD* Revisions**

Source Files

Final in 7-25 Days

Copyright Ownership
EXPRESS CHECKOUT
Premium
Features
Mind Blowing Design

8K UHD Resolution

Extreme Graphics

Web, Print & Vector

All* File Formats

5 Logo Variations

Business Card

Letter Head

Presentation Template

Flyer / Poster / Brochure

Board / Hoarding Design

Social Media Kit

Social Media Template

20+ Mockups & Renders

Sharable Cloud Link

3 Free PD Revisions**

Source Files

Final in 10-45 Days

Copyright Ownership

Trademark Registration
Let's Connect
We've spent the better part of two decades crafting exceptional brands & websites and in that time we've come to understand that success relies on a collaborative approach and the relationships we build with our clients. We listen, get to know you and your business intimately, and commit to understanding all that you want to achieve.
We listen. We advise. We design. We Develop Together. Our success is measured by results, the most important being how our clients feel about their experience with us. Happy customers and ongoing relationships are what we strive for. These reviews affirm that we're onto something.
Thanks so much for the awesome designs. So many companies, large and small, have a lot to learn from you. Great job!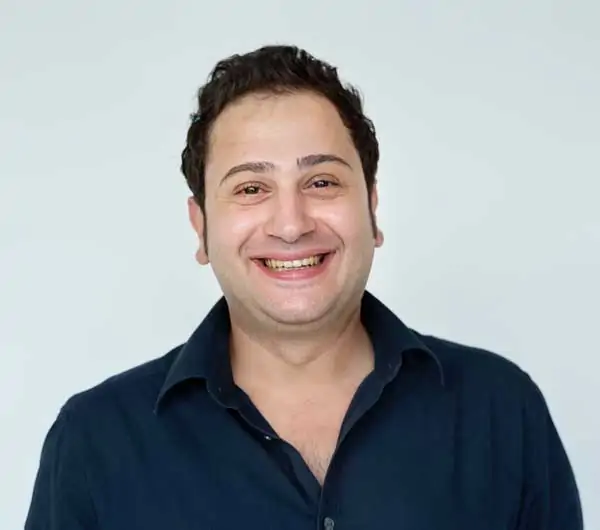 Ravi Sekhar
iOS Developer
They are consistently able to transform our vision into a reality that's even better than we could have imagined.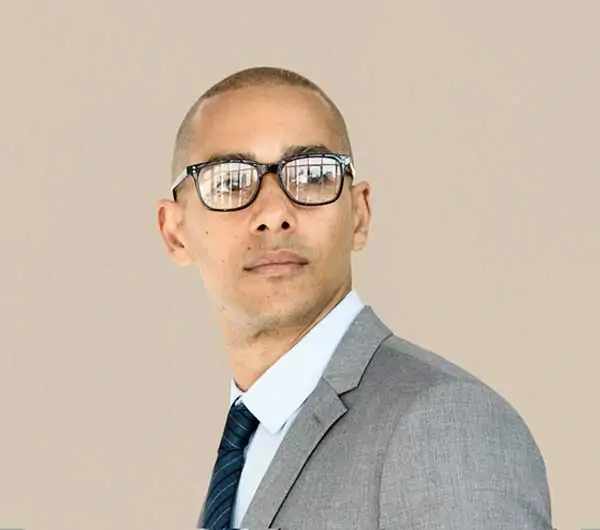 Kumar Shubham
Business Analyst
Genexis have been resourceful and creative in helping my team conceptualize and plan our campaigns.
Web Design
A good web design helps duplicate your time and can increase your turnover without any extra effort.
Web Development
Our Web Development service will evaluate the design of your entire website and provide routine maintenance.
App Development
If you're looking to leverage mobile technology for your business, our best app developers are at your service.